Reflect
The Daily Experience
Welcome! Our site is down for maintenance as we get all set up for the next GYC West session!
Registration will be opened in the beginning of April. Be early as there are likely to be perks only available to those who preregister!
Our venue will be Pine Hills Academy, the same location we held it at last year.
Be sure to join us in June on Thursday the 22nd as we learn about pratical ways to reflect the light of Christ. We will be together through Saturday the 24th.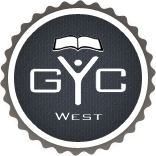 2017